Chicken Gnocchi Soup
Prairie Tokki
LV 10
22-05-17
562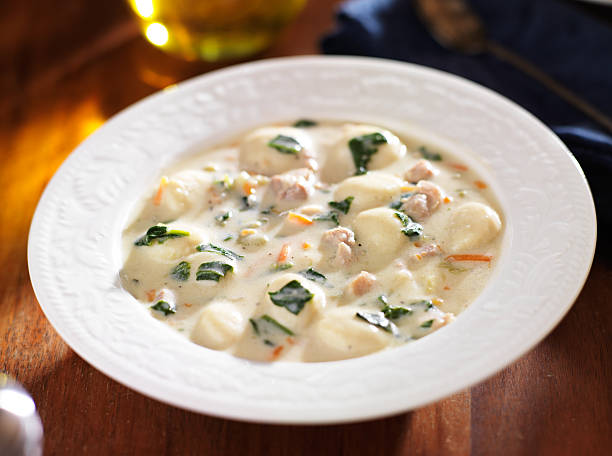 A nice creamy and hearty Italian soup that is every bit delicious!
Prep time: 15 minutes
Cook time: 25 minutes
Total time: 40 minutes
Servings: 4
Calories: 525 per serving
Ingredients:
3-4 boneless chicken breasts (diced)
1 stalk of celery (chopped)
1 white onion (chopped)
2 teaspoons garlic (minced)
½ cup carrots (shredded or cut)
1 tablespoon olive oil
4 cups chicken broth
salt and pepper (to taste)
1 teaspoon thyme
450 grams (16 oz) potato gnocchi
2 cups half and half OR 1 cup cream & 1 cup water
1 cup spinach (chopped)
Directions:
Heat olive oil in a large pot over medium heat.
Add diced chicken and cook for 2-3 minutes while stirring
Add celery, onions, garlic, and carrots and cook for 2-3 minutes until onions are clear.
Add chicken broth, salt, pepper, and thyme and bring soup to a boil
Gently stir in gnocchi. Boil for 3-4 minutes longer before reducing heat to medium heat and cooking for 10 minutes.
Stir in half and half (or cream and water) and spinach and cook another 1-2 minutes until spinach is tender.
Taste, add salt and pepper if needed, and serve.